Yesterday
      At a speed of 80 knots!
      Three young engineers – graduates of the Swiss Engineering School (EPFL) – set an ambitious goal: to set a new world record for sailing speed and, thus, return this achievement to Europe.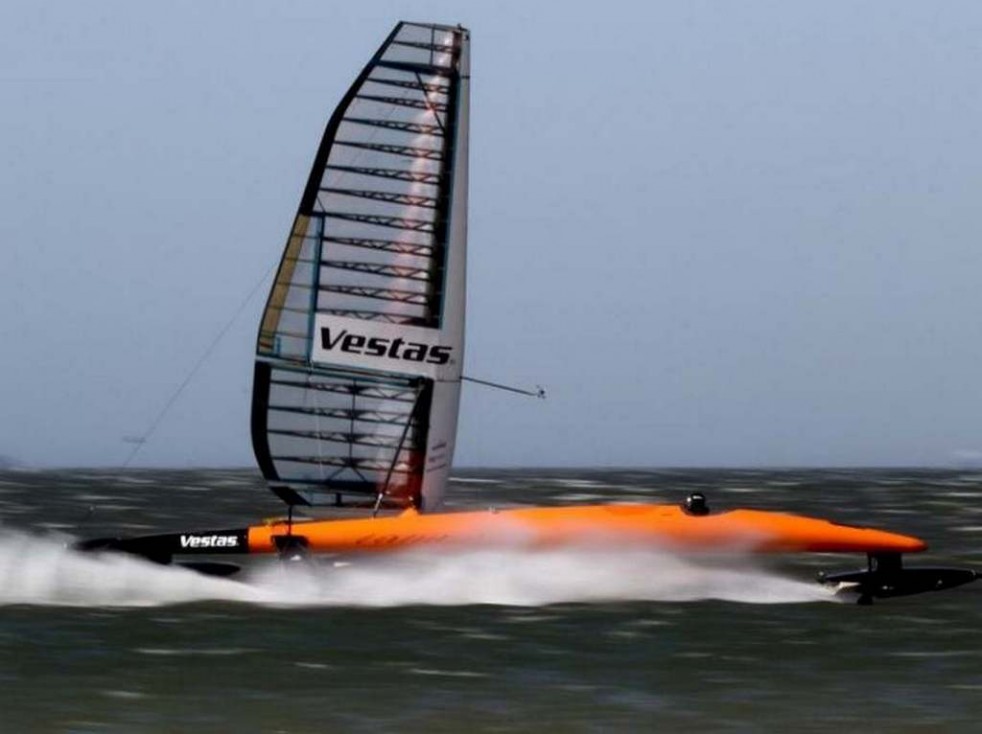 The project, on which young engineers began work with the support of the same EPFL, is called SP80. The number 80 in this name is not accidental – this (and even greater) speed in knots (i.e. 148 km per hour!) Must be developed by the apparatus, which they are going to create by 2022.
The drawings that appeared on the Web give a more than superficial idea of ​​what the Swiss are going to build. One thing is clear: we are talking about a winged trimaran with small floats, which will move with the help of a huge kite.
It is worth recalling that the official world record – 65.45 knots – has been owned by Australian Paul Larsen and his Vestas Sailrocket 2 for 7 years already. Moreover, this is the average speed achieved at a 500-meter distance in Namibia. Most likely, the Swiss will also go there for the new record – of course, if they manage to realize their plans and build the SP80.
250 Yesterday # 9701
                                                    
      
    
Chief Editor
knots
speed